Some Historical Research...
Do you know who was President in 1973? Who played the Pirate King in the 1994 production of The Pirates of Penzance? Why did the Society own a bumblebee costume? What are the names of the people in all of these photos?!
These kinds of questions can only be answered with your help! With nearly 60 years of Cecilian activities, things get forgotten or lost, and we thought it would be nice to rediscover some things in parallel with the 60th anniversary celebrations.
If you have any pertinent information about your time in the Society then please let us know! This could be anything from names of Committee members or principal players in productions, to memorable stories or anecdotes that have stayed with you over the years. If you have any old show posters or photos/videos of productions or social events that you would be willing to share with us, please also get in touch, regardless of format or condition!
Finally, take a look through the links on the left, and help us to identify errors or omissions and add to the information we already hold. For example, if you know who appears in the photo below, click on it to be shown the whole album and the name of the photo. Then just email us with the name of the photo and tell us what you know!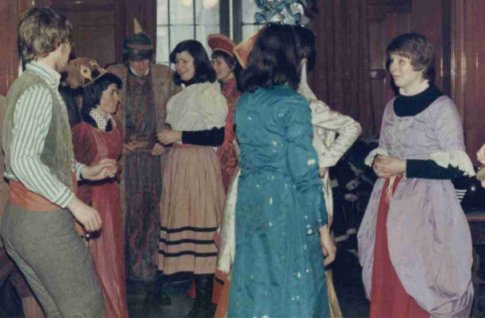 Recognise yourself? Let us know!